Courtesy of Mike Bridgen from the Ranger School, here is a photo from the first meeting of CEFTS in 1976.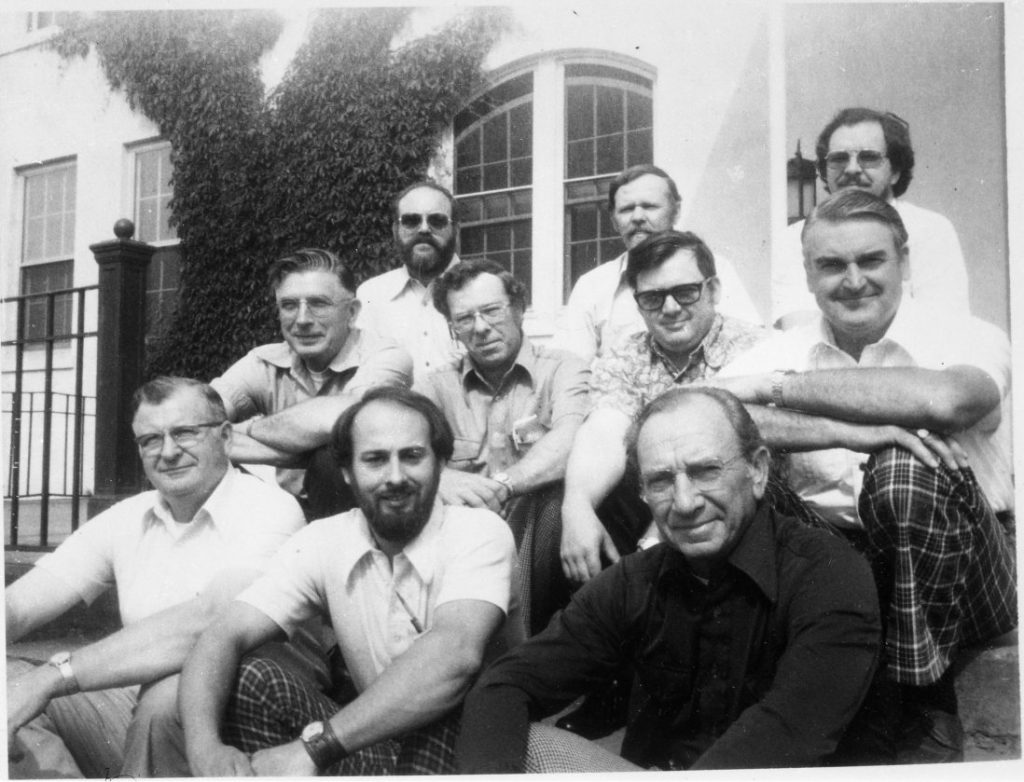 With help from Steve Resh and Ed Grafton here are the participants:
Top row: Grover Katzman (Paul Smith's College), Ed Grafton (Glenville State College), James Coufal (Ranger School)
Middle row: Bill Rutherford (Paul Smith's College), David Embree (Hocking College), Bernard Carr (Michigan Technical University), Harry Mosher (Penn State Mont Alto)
Bottom row: Wallace Robbins (University of Maine), James Johnson (Lancaster Community College), Daniel Castagnozzi (Ranger School).
Below is a copy of this image with the participants from Ed Grafton.